| | |
| --- | --- |
| #319 — Decemeber 19, 2019 | |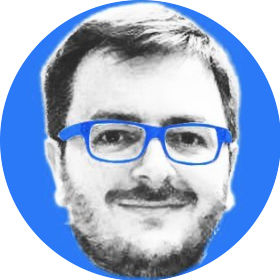 Thanks for supporting us for another year — hopefully you've been enjoying the newsletter! Putting Node Weekly together can be challenging in the slow weeks and overwhelming in the busy ones, but ultimately we've really enjoyed seeing the Node world mature in 2019.
So what better way to end the year than with a recap of the most popular things we linked to? :-) We're back on January 9, 2020 after our holiday break and look forward to what 2020 will bring for Node!
As always, if you have any Node related links, releases, tutorials, or anything you think other readers would enjoy, hit reply and send us your ideas.
— Peter Cooper and the Cooperpress team
1. What's Deno, and How Is It Different From Node.js? — Deno (an anagram of Node!) is an interesting experimental JavaScript runtime being worked on by the original creator of Node.js. It's not 'production ready' as such, but it's interesting to look at how Ryan has re-approached the idea of building a runtime. Amazingly, Ryan's A Look at Deno video was our second most popular link of the year too, so clearly Node Weekly fans are big fans of Ryan too :-)
Maciej Cieslar
5. An Overview of What Was New in Node 12 — Node 12 landed in April and while Node 13 took its 'current' crown in October, Node 12 introduced a variety of features of note in 2019 which Adam Polak has brought together in this article of examples.
Adam Polak
Find a Job Through Vettery — Make a profile, name your salary, and connect with hiring managers from top employers. Vettery is completely free for job seekers.
Vettery
📚 2019's Top Node Tutorials
When Not to Use Lock Files with Node — Package managers like npm and Yarn use lock files that track the exact, current versions of a project's dependencies. Learn more about how they work and when not to use them here.
Dominik Kundel
🛠 2019's Top Node Tools, Resources and Libraries
Majestic: A Zero Config GUI for Jest — An interesting tool to help make your JavaScript testing life a little easier. Try it right now by running npx majestic in the folder of any project that uses Jest for testing (assuming you have npm installed).
Raathi Kugarajan
Electron 5.0.0 Released – Then 6, Then 7.. — Electron, the popular system for building Node and Web technology based desktop apps, had a run of major level releases this year, the most recent being 7.0. The project also joined the OpenJS Foundation last week.
Electron.js Team
Node-RED 1.0 Released — Node RED is a flow-based, visual programming tool (aimed primarily at hardware automation) that's built on top of Node.js. Despite only reaching 1.0 after several years, it's a mature project used in numerous real world IoT projects.
Nick O'Leary